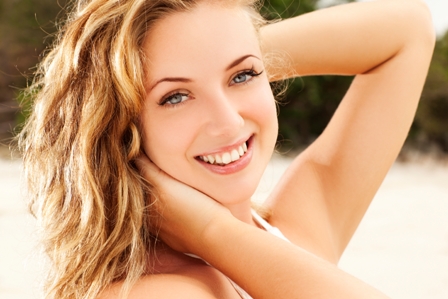 What you need to know about Laser Hair Removal Adelaide
Is Laser Hair Removal Safe?
As with any medical procedure, laser hair removal has its side effects. But medical experts currently believe the treatment to be largely safe with any side effects being mild and temporary.
This is assuming that the technician providing the treatment is qualified to do the job.
The effectiveness of the treatment and the resulting side effects vary from individual to individual. These are governed by a number of factors, including:
Skin tone and quality of the hair follicles – People with darker skin tones are not suitable candidates for laser hair removal as the laser beams are not able to differentiate between the hair and skin pigments, risking the patient's safety. Likewise, people with lighter hair hues should not undergo laser hair removal as the laser is incapable of identifying hair pigments. Thus, laser hair removal is not the ideal hair removal method for people with darker skin tones or hair of blonde, white or red hues.
Targeted area – Laser treatment is not endorsed for hair removal from sensitive body areas like the eyelids, and near the eyes or ears.
Laser over tattooed areas – Laser beams cannot be used over hair on skin areas with tattoos.
Areas with sunburn or tan – Laser hair removal does not work for areas exposed to sunburn or tan of any type.
Side Effects
Although laser hair removal is an advanced technique for removing hair from most areas, some side temporary side effects may occur "post treatment". These include:
Mild to medium swelling in the area exposed to treatment
Redness of the treated area
Sun-burnt feeling around the affected area
Temporary pain immediately after the procedure
Temporary darkening or lightening of the skin after the laser sitting
Blistering or scarring of skin – rare side effect occurring if procedure done incorrectly
Most of these side effects are temporary and usually subside within a few hours to a few days after the treatment.
Finally, the extent and occurrence of these side effects varies with each individual. Our laser technicians at Visible Changes will discuss these at length with you during your first consultation, and will also explain the required post-treatment care suited to your skin tone and hair type. To ensure effective results and no complications, it is crucial that you inform our technicians of any medications or ongoing treatment you are taking for your skin.
Does laser remove hair permanently?
Laser does not assure permanent hair removal. The recurrence is governed by biological and hormonal factors. Some hair follicles could also be resistant to laser beams.
Is laser hair removal suitable for men?
Absolutely! As long as you meet the requirements for skin tone and hair colour & quality, you are eligible to undergo laser treatment for your hair removal.
Will laser hurt my skin?
Laser hair removal is one of the most comfortable, painless procedures for hair removal. So, you can bid farewell to those excruciating waxing sessions!
However, you may feel a slight pinching sensation, like the snap of a rubber band, as the light from the laser reaches the follicles in your hair. At Visible Changes, we have state-of-the-art laser machines which have an in-built cooling component. Thus, your skin is cooled before, during and after the treatment, to lessen any discomfort.
How long will the laser treatment take?
Most treatments last between 5 minutes – 60 minutes. The time taken depends on the size of the area being treated. For instance, in general, removal of hair from legs can take up to an hour, while removal of hair from the upper lip can be over in as little as 5 minutes.
During your consultation with our expert technician, you will be given an approximate time needed for your laser sitting. You can go back to your daily chores instantly after you step out of the clinic.
How many laser sittings will I need?
Every skin type is different. The number of sittings you need depends on the tone of your skin, as well as the density, colour and thickness of your hair. Effective results can be seen in 6-8 sessions on an average.
One session of laser hair removal will not magically make your hair disappear. Hair will regrow after the session. Consequently, multiple sessions are advised. There should be a gap of 4 – 6 weeks between each session. After each session, you will notice your hair growth becoming thinner, softer and sparsely located.
Are there any precautions I need to take before the treatment?
Yes. Your skin needs to be prepared for the laser treatment. Read our guide on do's and don'ts before the treatment here.
Does laser give me immediate results?
Yes. Laser hair removal gives you satin-smooth skin instantly. However, your hair growth will not terminate immediately after the first session. You may need 6-8 session depending on your skin tone and hair colour.

Will laser hair removal burn a hole in my pocket?
The cost for laser treatment is directly proportionate to the size of the area being treated. At Visible Changes, we are committed to solving your hair woes with utmost comfort and convenience to you. Therefore, we have developed special packages for laser hair removal from different body areas. This enables you to save as much as 70% of the cost of your waxing and other hair removal sessions.
Laser hair removal is an investment you make in yourself!