Getting ready for your Laser Hair Removal Adelaide
We have all undergone waxing or shaving, at some point or the other, to get rid of our unwanted hair. Deciding to get laser treatment done for hair reduction and removal is a big step in the direction of your hair-free days. However, just like with any medical procedure, laser hair removal also requires some precautions and an aftercare regime to be followed to get the best results out of the treatment.
Preparing for your laser treatment
Laser hair removal is mostly a hassle-free, safe and easy process for getting your hair removed. Take care of the following a few days before your treatment sitting to ensure the affected area is ready for the laser beams:
× Don't bleach or wax the target area at least 4-6 weeks before the laser treatment.
× Don't shave the target area at least 8 days before the day of treatment. For subsequent sittings, give a gap of at least two weeks between the day you shave and the day you are due for the sitting. This will help your technician get a better analysis of treatment effectiveness.
× Don't apply deodorants, perfumes or other cosmetic products on the affected area on the day you are scheduled to get your laser done.
× Don't go out in the sun for a prolonged duration at least 6 weeks before the treatment. Avoid sun exposure during the course of the treatment to prevent sunburns.
× Avoid taking photosensitive drugs at least a day before the laser treatment.
⇒ If you are prone to herpes, it is advisable to get anti-viral treatment prior to and after the laser hair removal process.
Post Treatment Care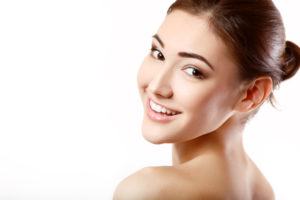 ⇒ After the laser treatment, your skin is likely to feel warm and sensitive, for up to 12 hours. Apply a cold pack or Aloe Vera gel to help the affected area's skin recover.
⇒ Apply high SPF sunscreen on the treated area to protect it from harmful UV rays.
× Don't take bath in extremely hot water, this can further irritate the skin. Use lukewarm water on the treated area for 2 days after the treatment, and don't scrub forcefully.
× Don't apply cosmetics, or lotions and creams containing harmful chemicals, on the treated area.
× Avoid taking sunbathes for up to 2 weeks after the treatment.