Beauty Skin Care Specialist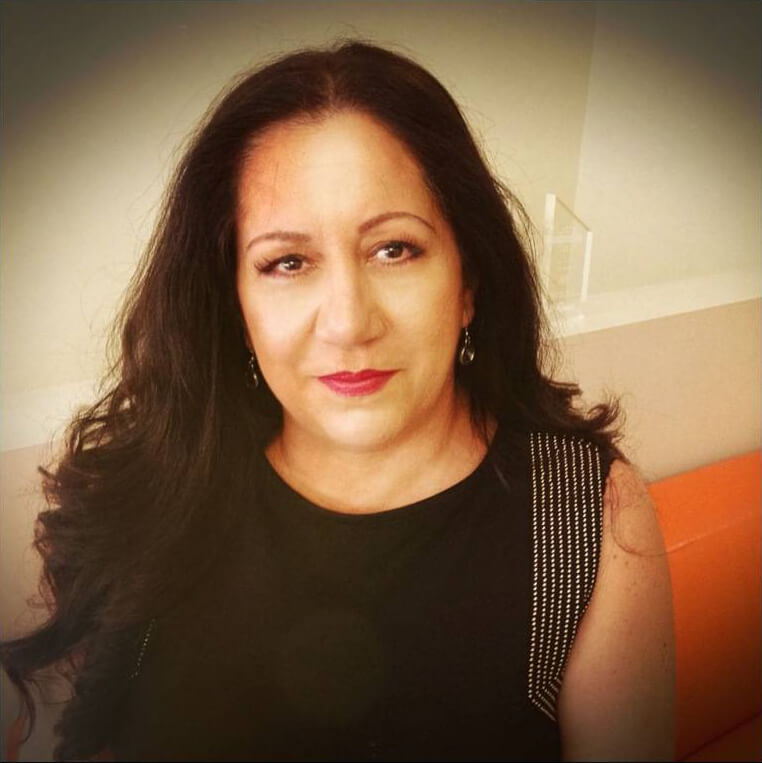 Experienced and talented beauty skin care specialist like Teresa Russo's are hard to come by.
As one of the foremost beauty professionals in Adelaide, her many accolades, a wealth of knowledge, and unparalleled understanding of your skin's needs has positioned her as a bonafide, trusted skin specialist for more than 40 years.
Teresa has watched Adelaide's beauty activity explode in the last four decades. She has been in the midst of the action, working at the very first beauty salon in Adelaide, in Hindley Street at the very beginning. As a result, throughout her illustrious career, Teresa has emerged as one of the pillars of the city's industry.
Getting her start in 1979 at the internationally acclaimed Madam Korner Beauty School, Teresa has been working in the industry since, building up an impressive portfolio of career experience. After studying beauty therapy and cosmetic chemistry, she worked in beauty salons for more than a decade as a practitioner, honing her skills in all aspects of beauty and aesthetic services – including management and training.
Her success in this environment meant that Teresa's talents were recognised early on, and with close friend and mentor, Arturo Taverna, opened a beauty school to educate and transform Australia's future professionals.
Here, she worked tirelessly as the Principal, designing and putting into practice the entire curriculum. The school was eventually acknowledged for its efforts and was certified as Adelaide's first government-accredited beauty training institute. In 1987, after much campaigning, the school also earned Australia's first international government accreditation with the UK's International Therapy Examination Council.
In the late eighties, Teresa's sought after skills also took her overseas to countries like Spain, Italy, England, and the United States. There she shared her wealth of knowledge through a number of beauty expos, mentoring seminars, conferences, teaching professionals all around the world how to run a successful beauty business.
1992 saw Teresa branch out and establish herself with the independently owned, Visible Changes beauty clinic Adelaide. Here she built an innovative and reliable business with loyal clients that still return to this day. Her efforts with Visible Changes have seen it develop into one of the most trustworthy and beloved skincare and beauty clinics in Adelaide. Read more about Visible Changes here.
During this time Teresa also treated a number of high profile celebrities, as well as establishing herself as a dependable source in the media for publications such as The Australian, The Advertiser, Cleo and Cosmopolitan magazines. Additionally, with her knowledgeable and respected voice, she often liaised with lawyers for peer reports within the beauty industry in cases of disputed evidence.
However, one of the most significant developments since the founding of Visible Changes beauty salon Adelaide was the launch of her very own skincare line. This venture led Teresa to research and cultivate skincare products herself, collaborating with top labs, chemists formulators, and research scientists around the world.
There's a reason why she doesn't sell makeup though. Her personal beauty philosophy is to produce skin so flawless there is no need for it. Teresa prides herself on making you feel so confident and healthy you do not need to hide behind makeup.
As she considers her career path labour of love more so than a job, she imbues this same passion to each and every client that walks through her doors. Always learning and educating herself, Teresa has not lost her hunger for knowledge and desire to be on the cutting edge of beauty innovation.
As a result, through her many distinguished beauty ventures, Teresa has well and truly earned the title of one of Australia's most experienced and trusted beauty professionals in the business today. She is a true veteran and pioneer not just locally with the Visible Changes but throughout the entire world.
Her results speak for themselves!