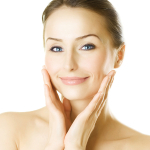 Revival Package
Feeling slow and sluggish? Having trouble getting through the day? Then, come on in and enjoy a mineral salt body glow and our wellness body massage. See your skin be transformed from dull and life-less, to soft and silky once you have experienced the natural mineral salt body glow followed by our famous wellness body massage.
As a result, through her many distinguished beauty ventures, Teresa has well and truly earned the title of one of Australia's most experienced and trusted beauty professionals in the business today. She is a true veteran and pioneer not just locally with the Visible Changes beauty salon Adelaide, but throughout the entire world.
Her results speak for themselves.